The Michigan Society of Electroneurodiagnostic Technologists (MSET) Sponsorship Program is comprised of establishments interested in the advancement of the Electroneurodiagnostic profession and care of the MSET mission. The program wishes to provide its Sponsorship Members an opportunity to contribute their knowledge, product information and cutting edge methods for advancing the quality our profession and the care we provide.
To submit payment securely through PayPal, select the Pay Now option below and enter your account information or create new PayPal account.
To submit payment with your credit card, select the Pay Now option below then select Check Out; enter your credit card information in the "Don't have a PayPal account" field.
Sponsorship Levels: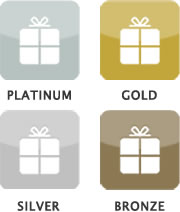 Platinum ($500) – Advertisement in all MSET mailings, recognition in annual conference program, vendor booth at both Fall & Spring MSET Conference, website recognition
Gold ($400) – Recognition in annual conference program, vendor booth at booth Fall & Spring Conference, website recognition
Silver ($250) – Vendor booth at both Fall & Spring Conference, website recognition
Bronze ($150) – Vendor booth at either Fall or Spring Conference, website recognition